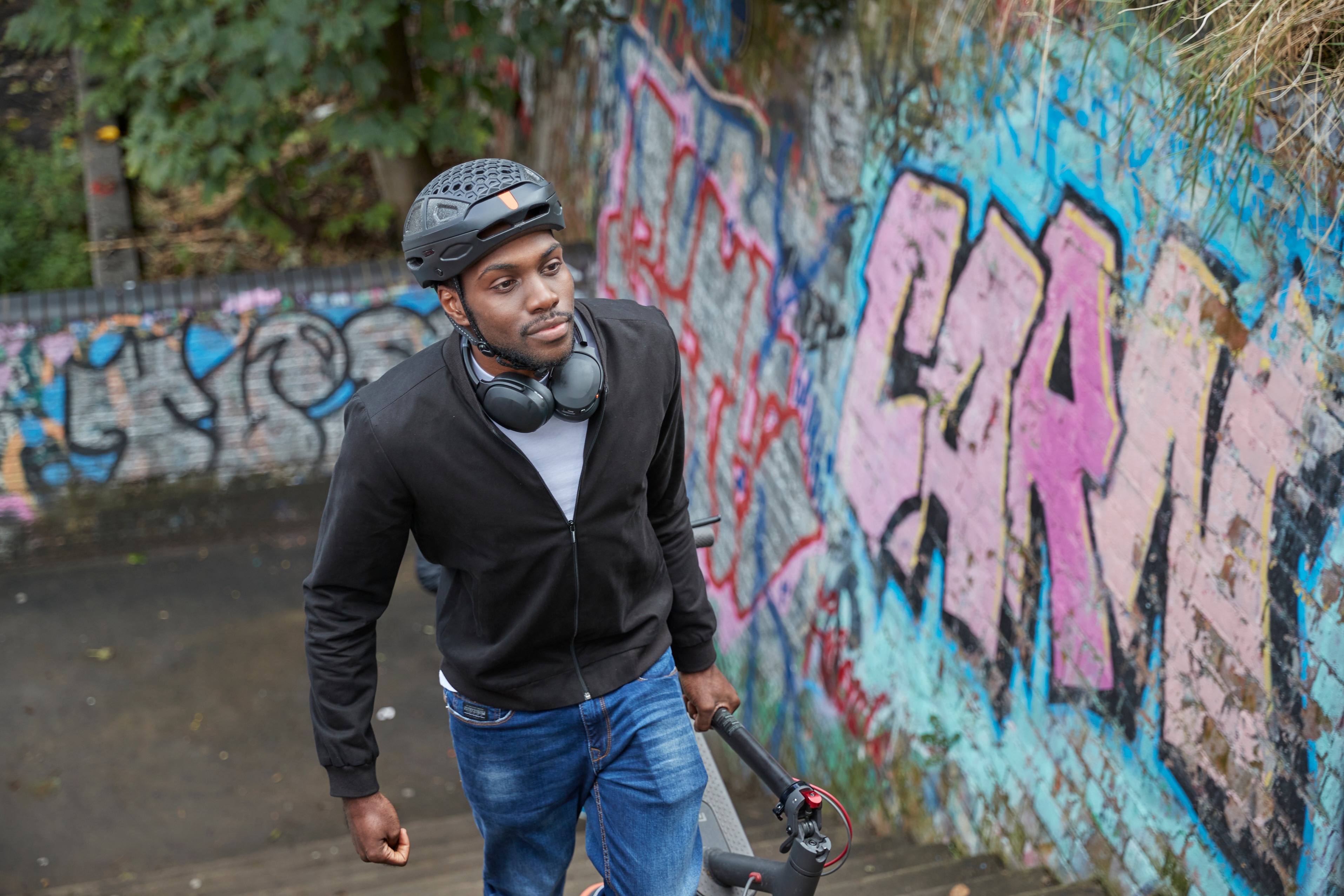 Our blog
Is it safe to ride an e-scooter
without a helmet?



As the popularity of e-scooters continues to grow, protecting riders has become a hot topic. Law-makers and rental operators around the world are working hard to ensure people understand how to stay safe on their new urban 2-wheelers and what to wear as they ride.
Some background
E-scooters first appeared in around 2009 and have since become an increasingly common sight on city streets. It's estimated there are currently more than one million of them globally, a number that's forecast to rise five times by 2024.
Top speeds range from 12.5mph (15.5km/h) for rental scooters to privately owned models that can hit 40mph (60km/h)! It seems obvious then that wearing a helmet as you buzz around is a good idea.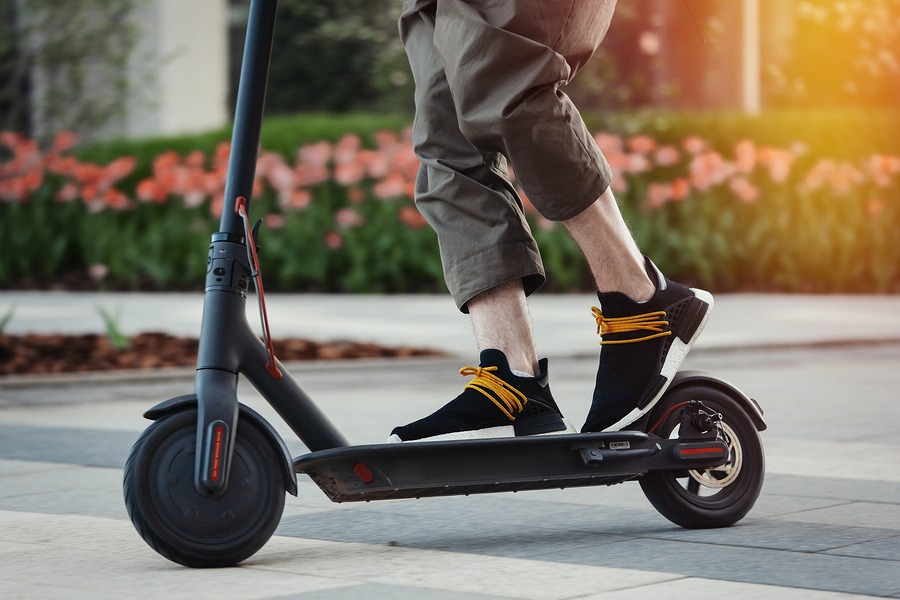 What does the law say?
Legislation relating to the use of e-scooters varies widely. In the UK it only became legal to use one on a public road in Spring 2021, with the added stipulation that it must be rented through one of the government endorsed trials. If you own an e-scooter, officially it can only be used on private land, although there are plenty of people ignoring this, as authorities get to grips with the policing of e-scooters.
Helmet use is universally recommended and in some parts of the world it is mandated. There are age-specific regulations in places like France and Sweden (anyone under 16 must wear a helmet), while all riders need head protection in Japan, South Korea and certain parts of the US and Australia.
Accidents will happen
As e-scooter usage has gone up, inevitably so have the number of associated accidents. One study found that in the US, there were a total of 39,000 scooter related injuries during 2018.
The following year, research by The Journal of the American Medical Association (JAMA), found that less than 5% of injured riders wore helmets. That's pretty alarming when you consider that nearly a third of e-scooter injuries involve the head.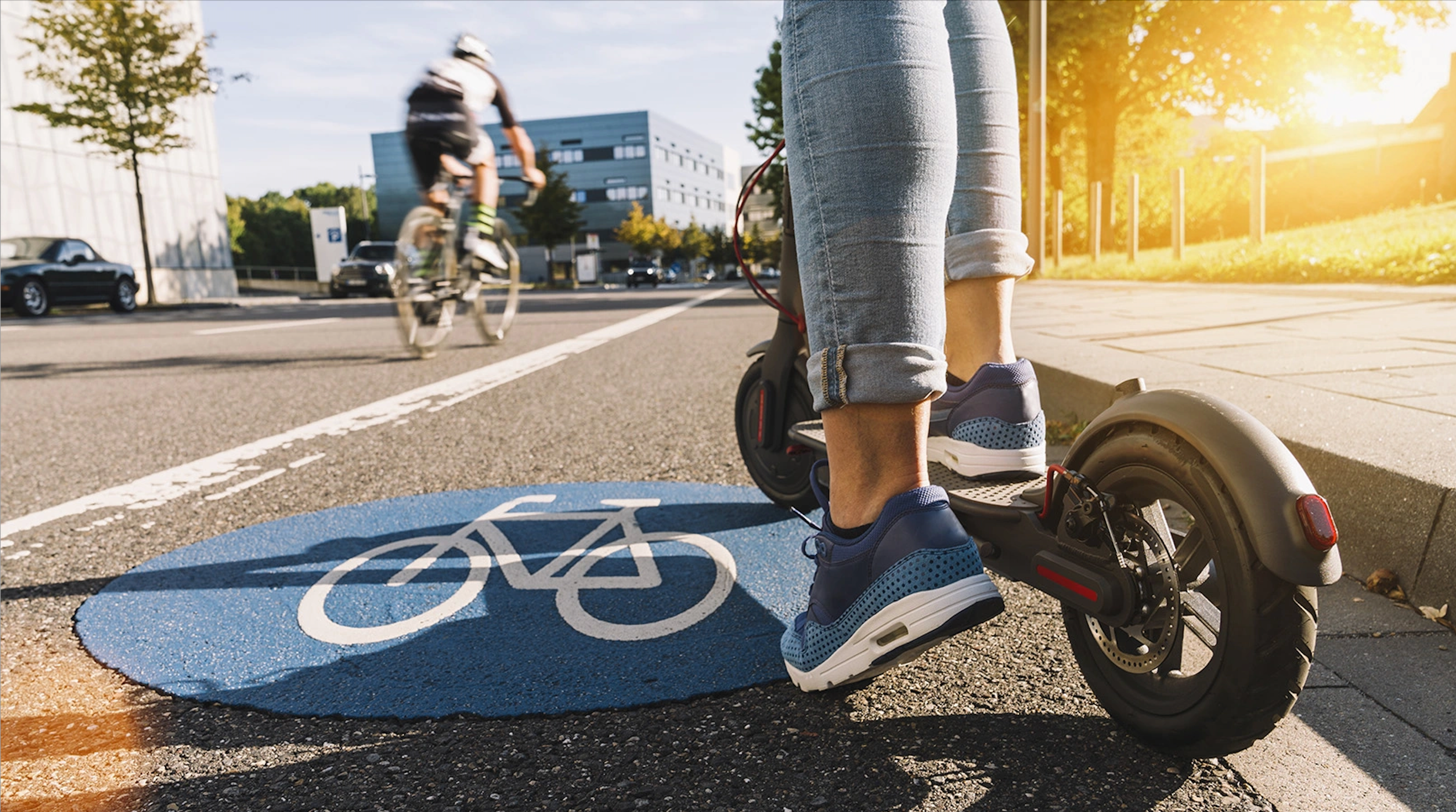 So what should we do?
The fact is that in many places it's not a legal requirement to wear a helmet on an e-scooter. However there's plenty of evidence to suggest that it really is common sense to protect your head with a scooter helmet as you go.
All helmets are assessed against a range of national and international safety standards and currently there isn't one designed specifically for e-scooter helmets. This means most riders who a wear helmet are using products tested against bike helmet standards, with the most widely used the European (EN1078) and American (CPSC 1203) ones.
So what's the best scooter helmet? Well when choosing, the first thing you need to do is ensure it's been tested and certified. Beyond that it's all about personal preference in relation to price, fit and style.
At Newlane we think portability is another key consideration. That's why our helmet, with it's Flip-Clip Technology, has been designed so cyclists and e-scooter users can carry it around and enjoy the freedom to ride safely whenever they feel like it.
If you want to be among the first to own our revolutionary helmet, then why not sign-up to our newsletter? Thanks so much for reading and enjoy life in the Newlane!